Real-time monitoring of the water status of your vines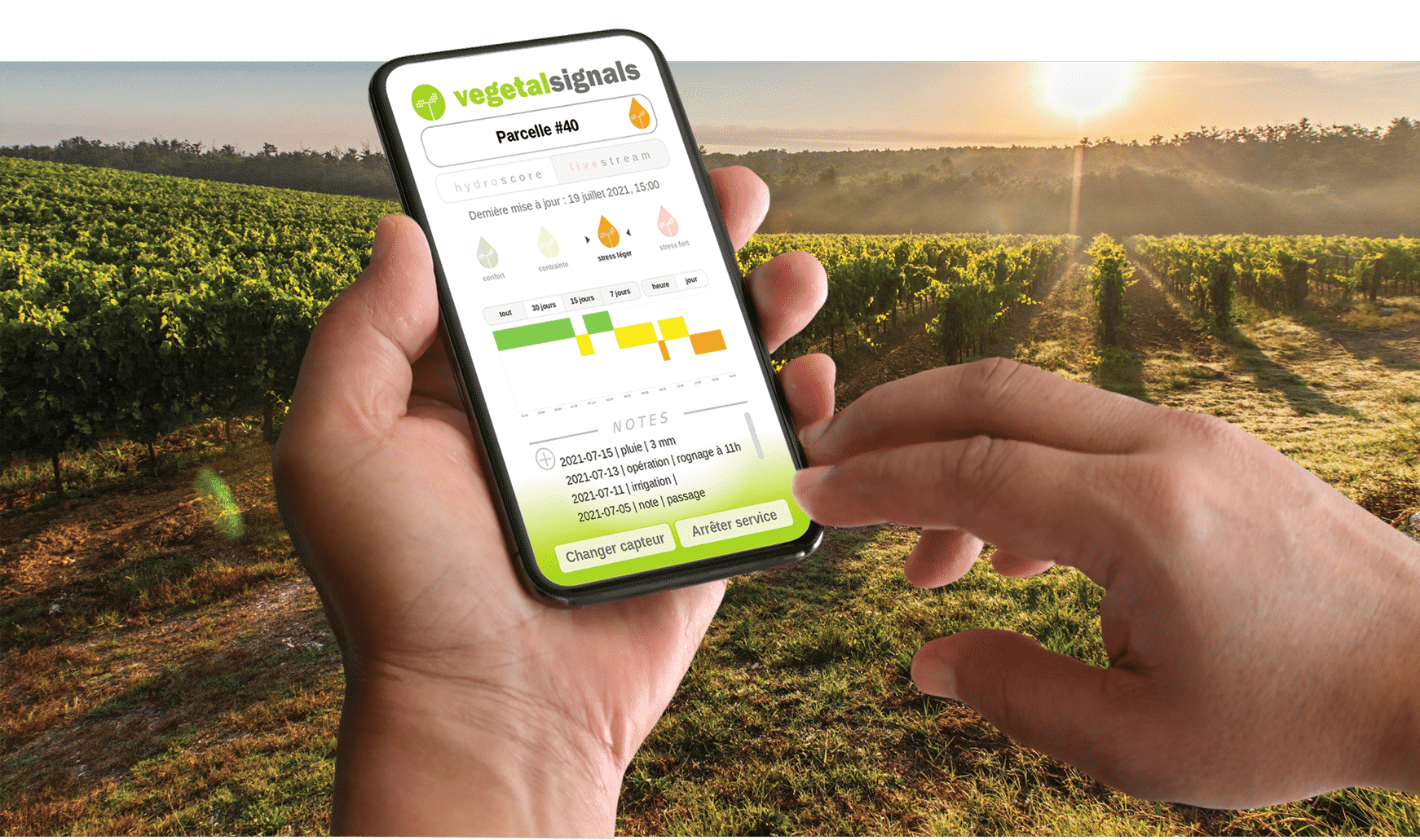 Who better than the plant itself
to testify of its hydric status?
Global warming is the cause of many problems in our vineyards.
It accelerates the growth of the organs with very early harvest dates and modifies the organoleptic characteristics of the grapes.
Irrigation is one of the existing solutions to mitigate the problems related to global warming.
Nevertheless, water resources are not inexhaustible and must be used sparingly.
Moreover, a good water management is essential to control the final composition of the grapes and thus the profile of the desired product.

Vegetal Signals uses machine learning and artificial intelligence
to extract useful information for farmers from signals.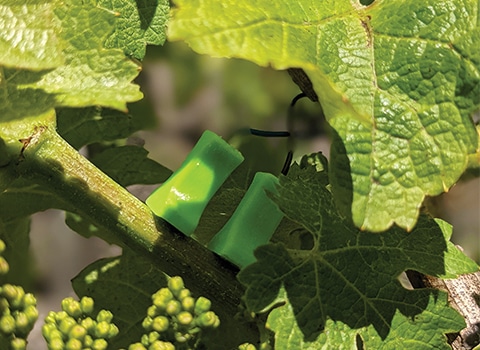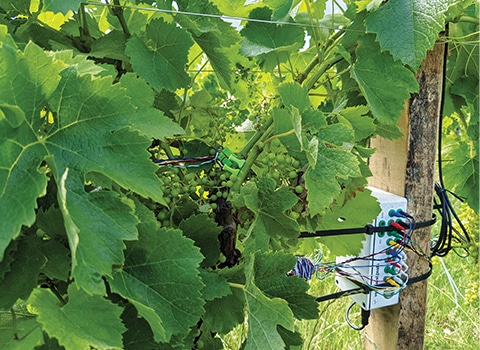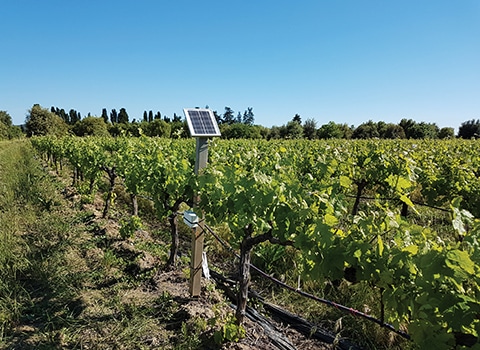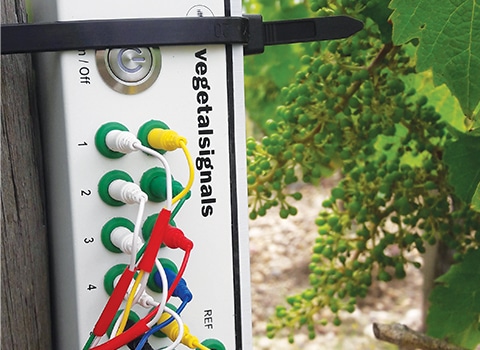 The VS8 bio-interface sensors are deployed in the plots and record non-destructively the electrical signals of the vines
4 vines are monitored over the course of a vintage thanks to 8 pairs of electrodes positioned in the primary branches.
The VS8, powered by solar panels, are autonomous in energy.

These tools are used in predictive models and algorithms that compare the data measured by the sensors with the agronomic variables of interest.
The data scientists and agronomists at Vegetal Signals pay particular attention to adapting the solutions developed to the different crops monitored.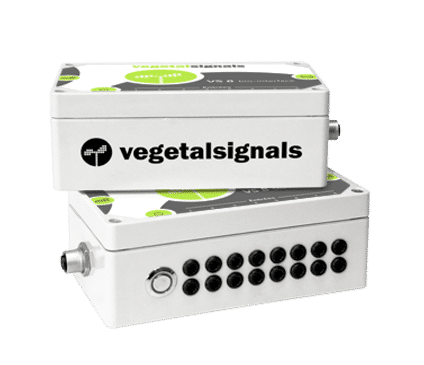 More than 700,000 hours of signal recording
processed by AI in 4 years.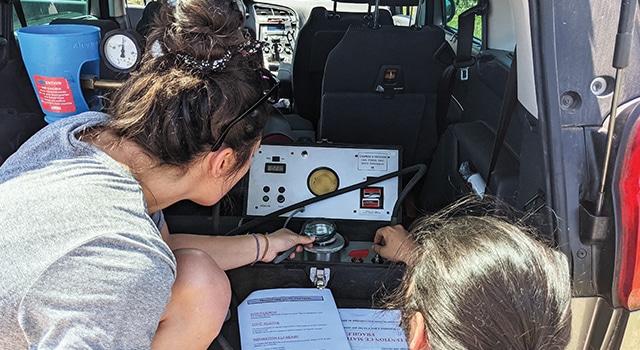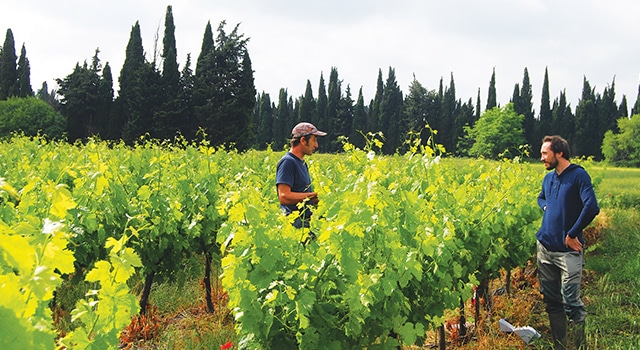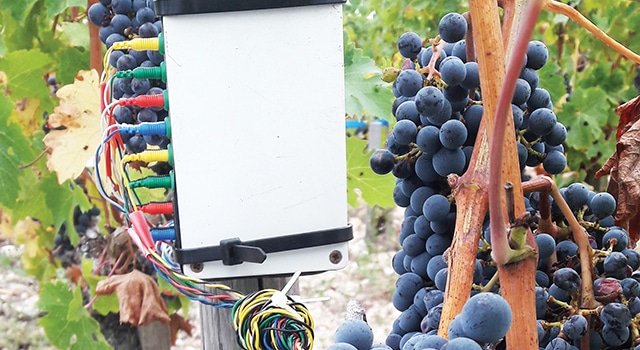 The electrical signals are processed by an AI, previously trained on millions of hours of recording,
to detect the characteristic markers of different levels of water stress :
comfort, stress, mild stress, severe stress.
Based on a robust and low cost measurement of plant electrical activity.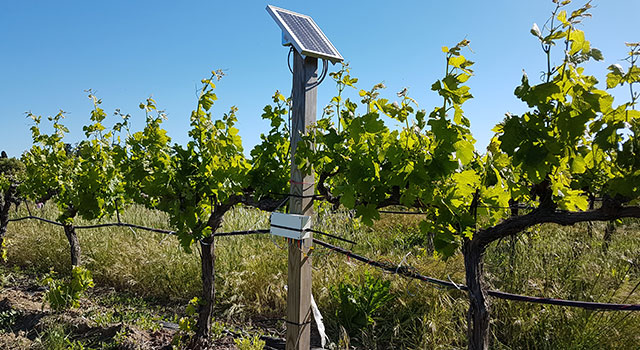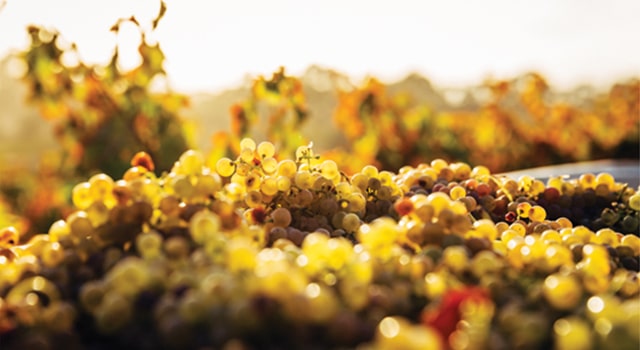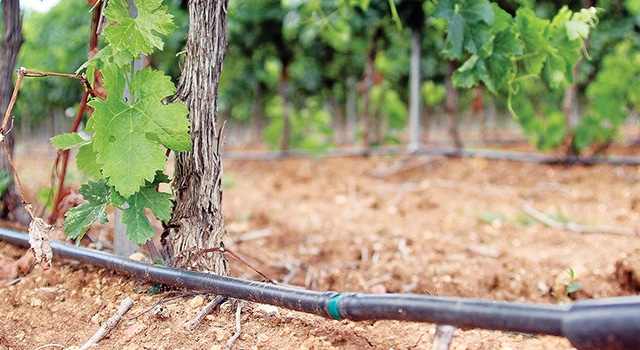 Our technology allows a real time monitoring of the water status of your vines.
An optimization of your irrigation strategy and grape quality is now possible while guaranteeing the sustainability of your vineyard.
An autonomous and real time monitoring technology of the
status of your vines.
Optimize your irrigation strategy: according to the desired final product.
Save water : reduce costs and environmental impact.
Position biostimulant products : better resistance to water stress.
Compare the behavior of your plots according to the vintages.
Compare the impact of your technical itineraries.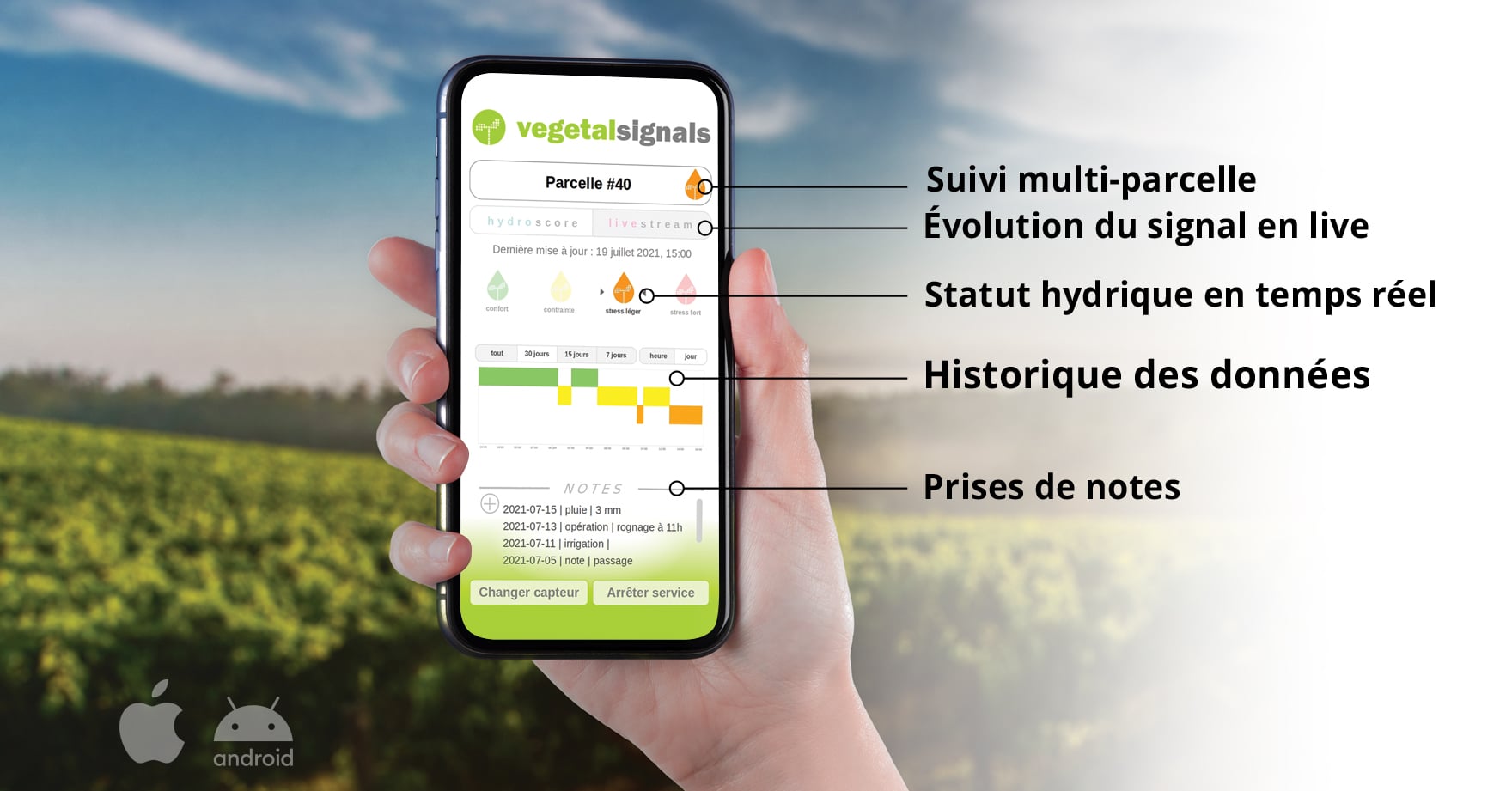 Change of plots in 1 click curve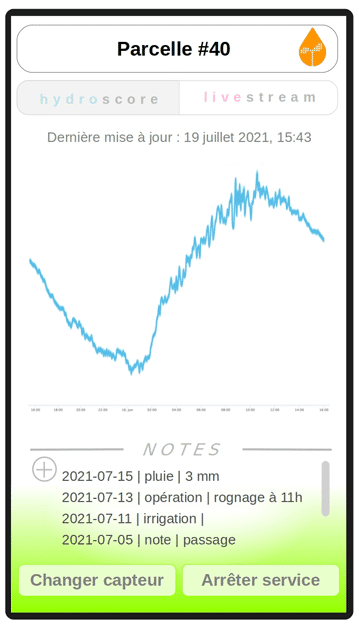 Signal evolution in real time
with notes taken on the same plane.